welcome to my (somewhat dead? ish?) page! i usually am more active on twitter, but i'll post what i can here as well.
my name is jax, i'm 19, and i've got a lot going on in life but i try to make some fun art to kinda brighten my mood from time to time. i mostly draw furry art but from time to time i draw fnf fanart.
also, my commissions are open! dm me here or on twitter if you're interested!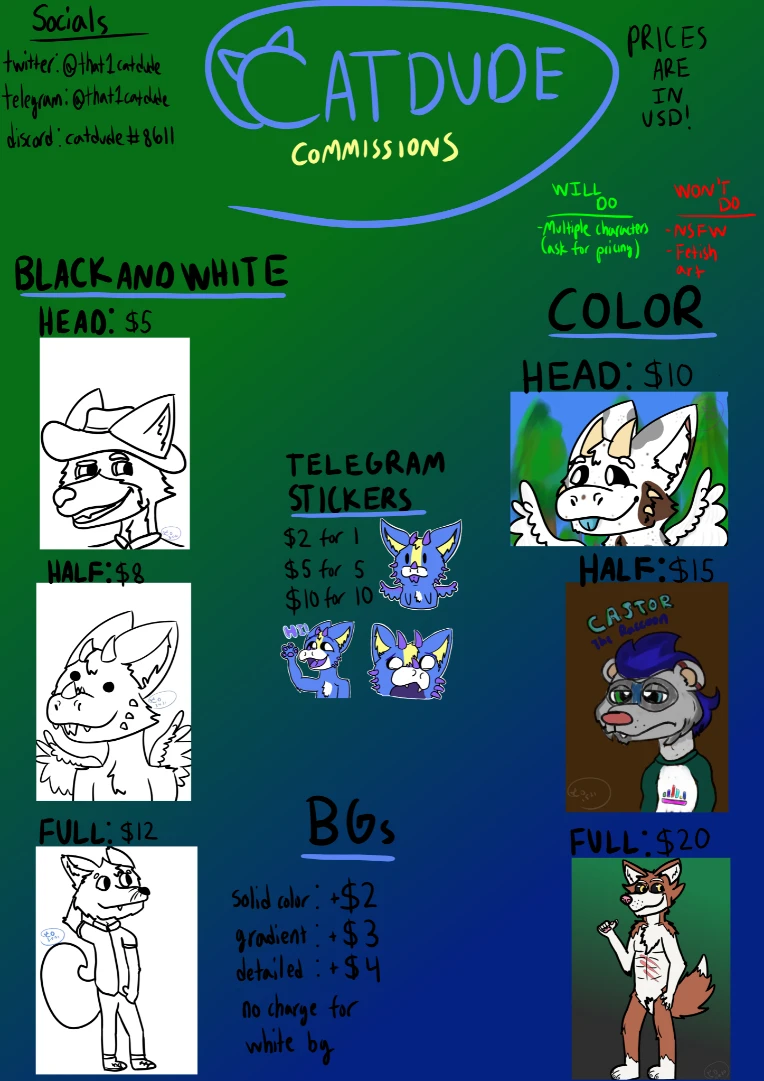 anyway, that's all for now. i'll definitely try to keep my new comic strip a running thing, and i'll post here if anything changes. have a great day!